Grilled Paneer Skewers with Mango Ginger Sauce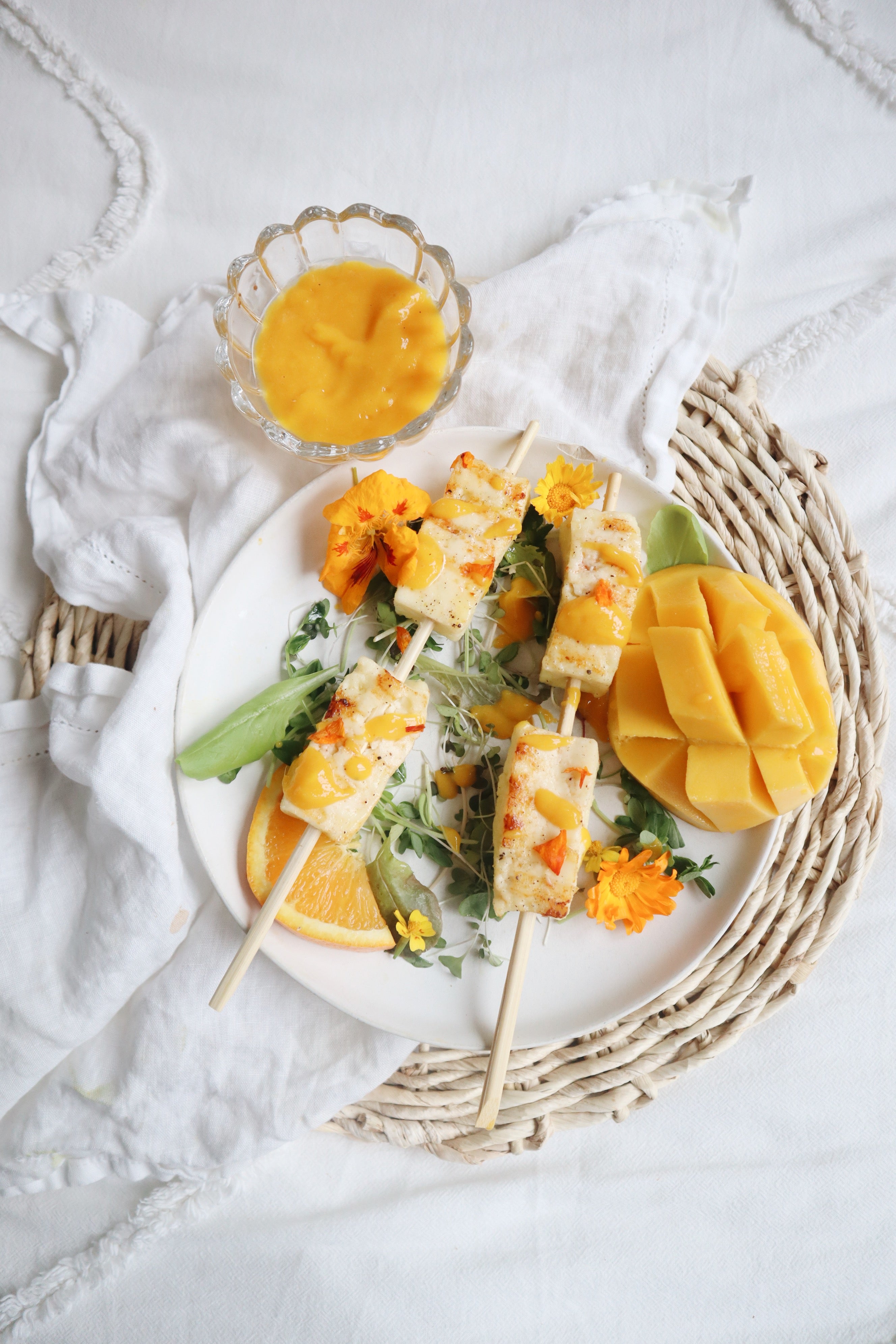 Get ready to fire up the grill and kick-off summer with this tangy and tart grilled Paneer skewers. 
Serving Size: 2
Recipe by: CHARLOTTE CANDLER (@charlottecandler) 
INGREDIENTS: 
1 pack of SACH Spicy Habanero paneer, cut into strips 
2 tablespoons olive oil
1 ripe mango, cubed
small chunk of ginger, diced
1/4 of an orange, plus slices to serve

1/2 tsp. kosher salt

Pinch of crushed black pepper
INSTRUCTIONS:
Heat a grill pan on high heat with olive oil
Slice Sach Spicy Habanero paneer into strips, slide onto skewers and drizzle with olive oil, salt and pepper and place onto hot pan or grill
Cook until golden on both sides and remove from heat 
For the mango-ginger sauce: Add cubed mango, ginger, and the juice of the orange slice to a blender or food processor and blend until smooth. Add salt, and a pinch of black pepper to the sauce
To serve: Drizzle mango-ginger sauce onto the skewers and pour extra into a small bowl for dipping.