GRILLED SOUVLAKI PANEER SKEWERS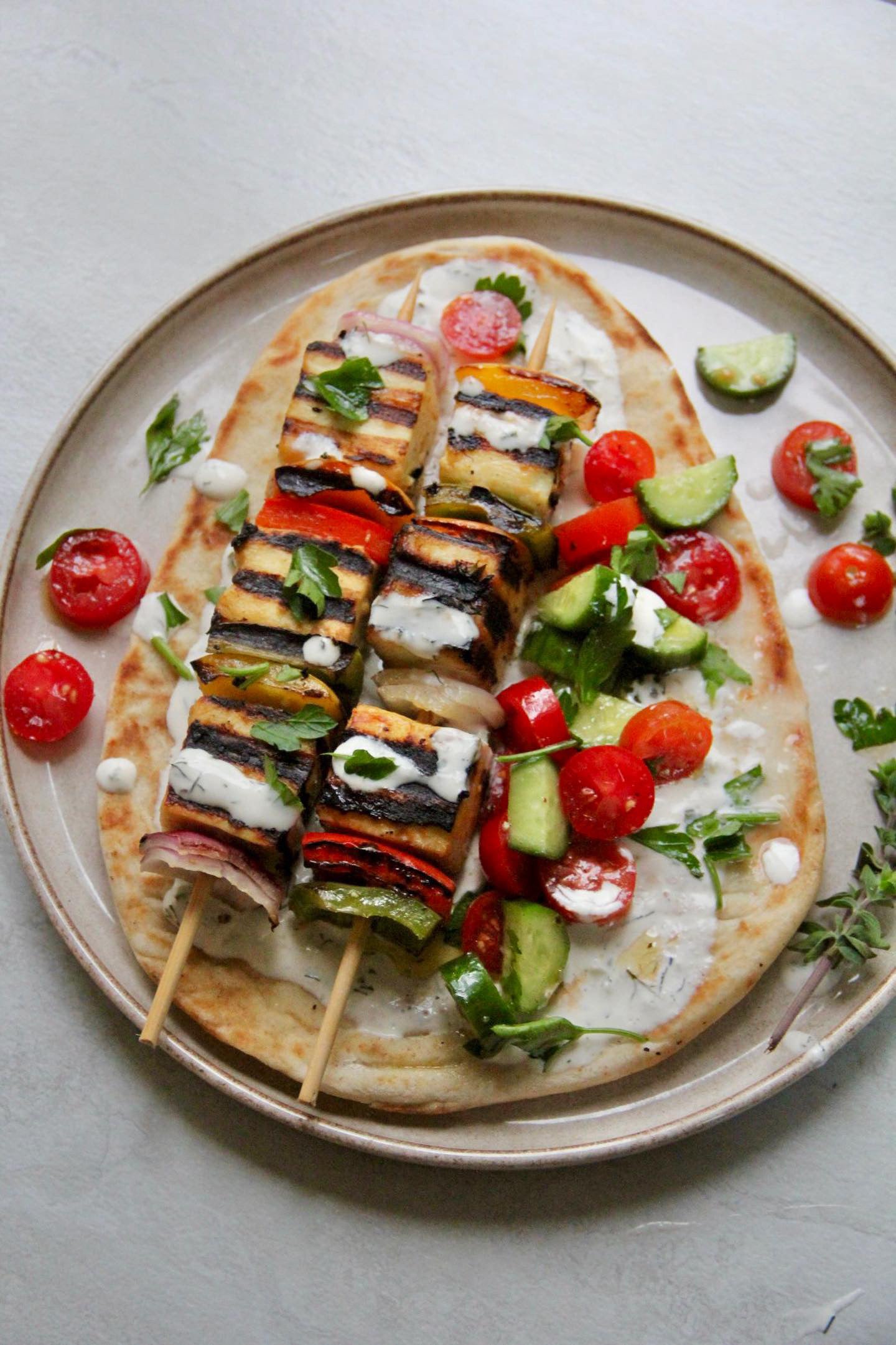 Tender cubes of paneer marinated in a delicious blend of Greek-inspired spices and herbs. As the skewers hit the grill, the smoky aromas infuse the paneer, creating a sensational combination of flavors. The creamy texture of our Original paneer perfectly complements the vibrant vegetables and the tangy marinade, making each bite a burst of deliciousness.
Servings: Serves 2
Photo by: Sophia (@sophandspice)
INGREDIENTS
1 Pack

 Original Paneer

1/2 lemon + zest
2 cloves of garlic
Fresh oregano
Salt + pepper to taste
3 tbsp extra virgin olive oil
Fresh pita or flatbread
Tzatziki (store-bought or home-made)
Chopped tomato and cucumbers
Fresh parsley
INSTRUCTIONS: 
Start by soaking your skewers in water to prevent them from burning on the grill.

For the marinade - grate the garlic into a bowl along with the zest and juice from half a lemon, add 1/2 tablespoon of fresh chopped oregano, 3 tablespoons of extra virgin olive oil, and add salt and freshly cracked black pepper.

Chop the block of paneer into nine equal squares. Pop the paneer into the marinade and allow the flavors to mesh.

When you're ready to grill, skewer the paneer with your choice of vegetables and pop them on a heated grill. Brush them continuously with the marinade until all sides are charred.

Serve on pita or flatbread with tzatziki and a tomato and cucumber salad.

Finish with chopped parsley.