Stovetop Grilled Paneer with Lemon & Olive Oil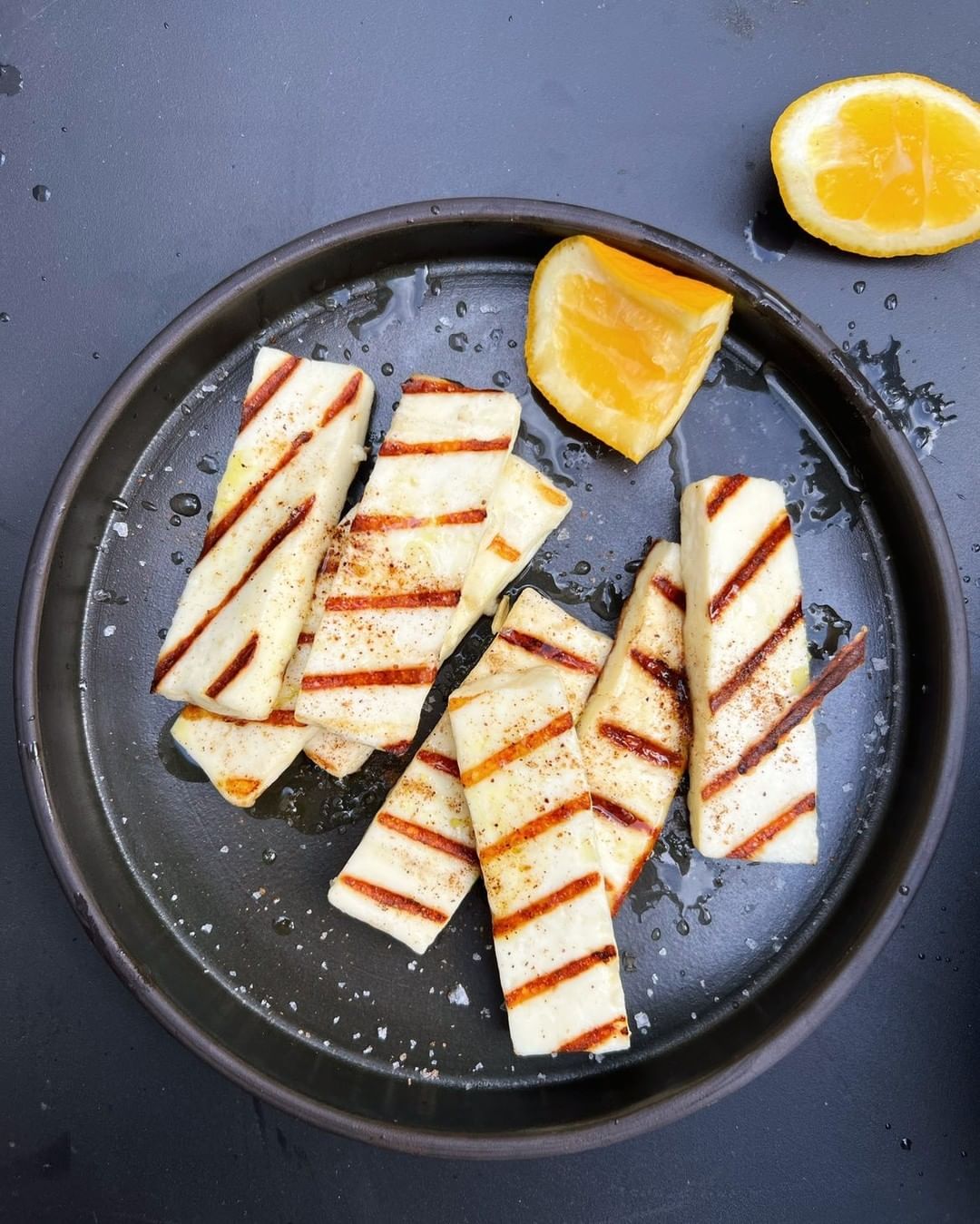 Need a quick meal ready in just a few minutes? Easy to prep - this simple, yet delicious, pan-grilled paneer recipe by 
Julia Sherman
 hits all the right notes. 
Servings: Serves 2-3
Photo by: Julia Sherman
INGREDIENTS
1 Pack SACH Original Paneer

1 tbsp Olive oil

1 tbsp fresh lime juice

Flakey Salt

Coarse Black Pepper

Tomato Powder, optional
INSTRUCTIONS: 
Slice paneer into 1″ thick rectangular slices and brush with olive oil. Sprinkle with a smidge of tomato powder (optional) and season lightly with a pinch of flakey salt and cracked black pepper.
Heat a well-oiled grill pan on medium heat. When the grill pan is hot, toss your cheese on there, allowing it to cook for approximately 2-3 minutes or until lightly browned on each side.
Drizzle over the lemon juice and serve immediately with a side of fresh greens or top it on a toasted slice of bread with cucumber, onion, and sliced tomatoes.