Paneer Babycorn Masala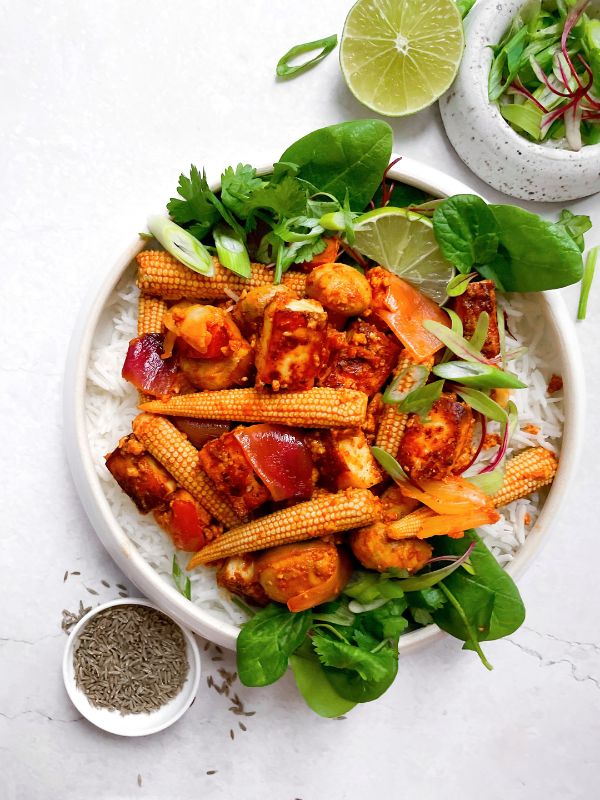 This recipe is perfect for busy evenings when you want a tasty meal without spending too much time in the kitchen. Our Tandoori Paneer starter includes everything you need to create a culinary masterpiece quickly. This Paneer Baby Corn Masala is the perfect blend of traditional Indian flavors and convenience, making for a delightful dinner experience.
Servings: Serves 3-4 
Photo by: Deepika Kalla (@thedeeperlivingeats)
INGREDIENTS
INSTRUCTIONS: 
Preheat the oven to 375 and prep a baking sheet with parchment paper.

Place broccoli, mushrooms, and cubed paneer in a mixing bowl and drizzle  the pack of Tandoori Masala Sauce over evenly and season with salt and pepper.
Arrange on a parchment-lined baking sheet. Roast, in middle of oven, flipping once halfway through cooking, until veggies are tender-crisp, 8-10mins. 
Serve over rice, or with

 

warmed tortillas.