Tejal Rao's Paneer con Tomate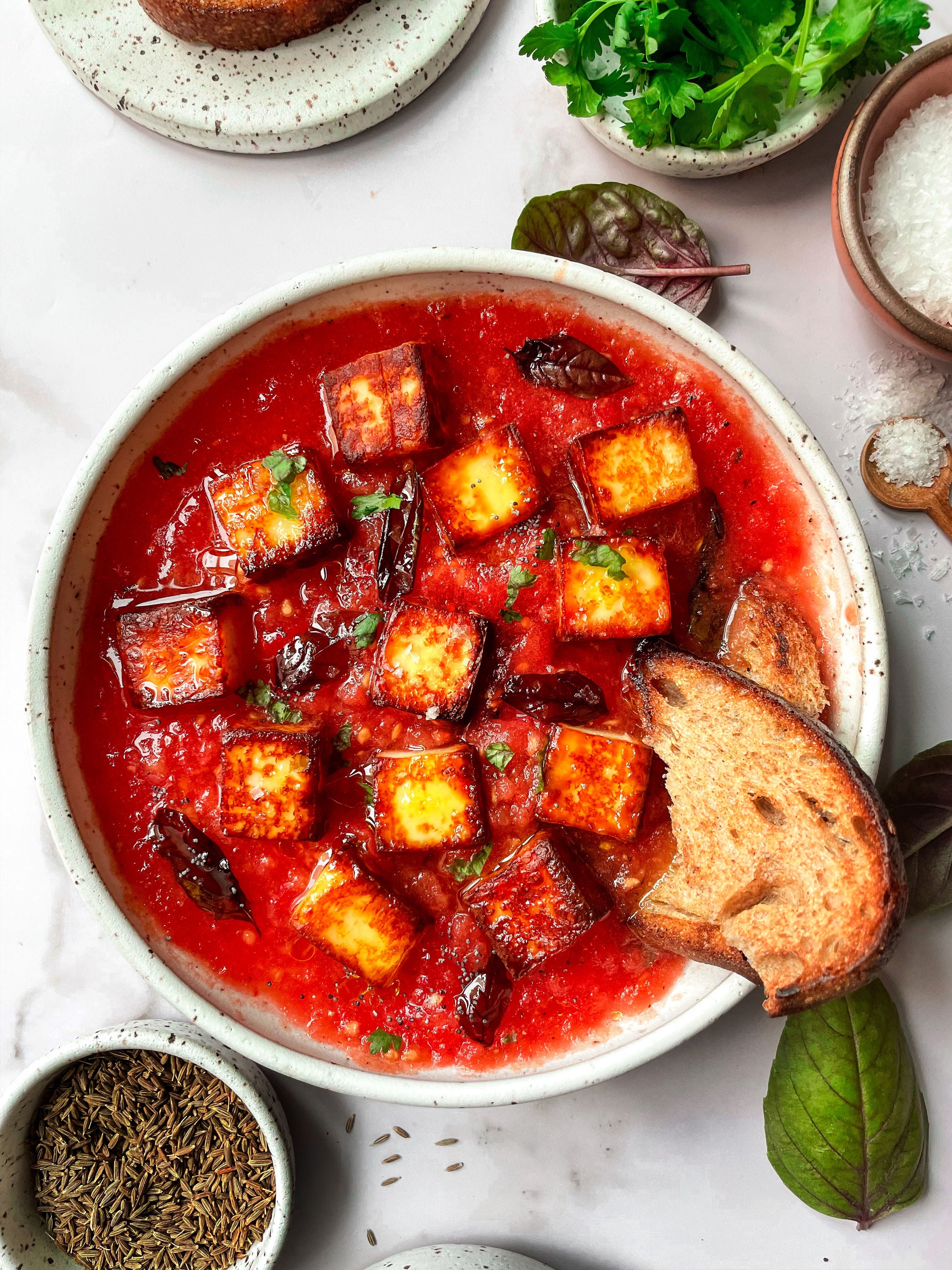 Recipe by: Tejal Rao via NYTimes
Photo by: Deepika Kalla (@thedeeperlivingeats)
Servings: 2, as a snack or appetizer
INGREDIENTS:
1 to 2 big, ripe tomatoes
½ teaspoon flaky salt
A few grinds of black pepper
1 block (6oz) Spicy Habanero or The Original Paneer
3 tablespoons coconut oil
¼ teaspoon black mustard seeds
¼ teaspoon cumin seeds
1 sprig curry leaves (preferably fresh)
Step 1: Using the large holes of a box grater, grate the tomatoes directly over a serving plate, pressing down with your palm so that all of the pulp goes through, and you're left with just the thin outer skin. Get rid of the skin and season the pulp generously with the salt and pepper.
Step 2: Cut the paneer into strips about 1-inch thick, then rotate the block and cut the strips to make bite-size squares.
Step 3: Heat 1 tablespoon oil in a large nonstick pan over medium and add the paneer, letting it brown lightly, about 1 minute. Flip the pieces to get the other side a little brown, about 1 minute, then pile the paneer onto the tomato pulp.

Step

 

4: In the same pan, heat the remaining 2 tablespoons oil, then add the mustard seeds and cumin seeds. When the mustard seeds start to pop, crumple the curry leaves and add them to the pan, shaking it gently to sauté the leaves. Tip it all directly over the paneer and serve warm, or at room temperature.