SICHUAN PANEER LETTUCE WRAPS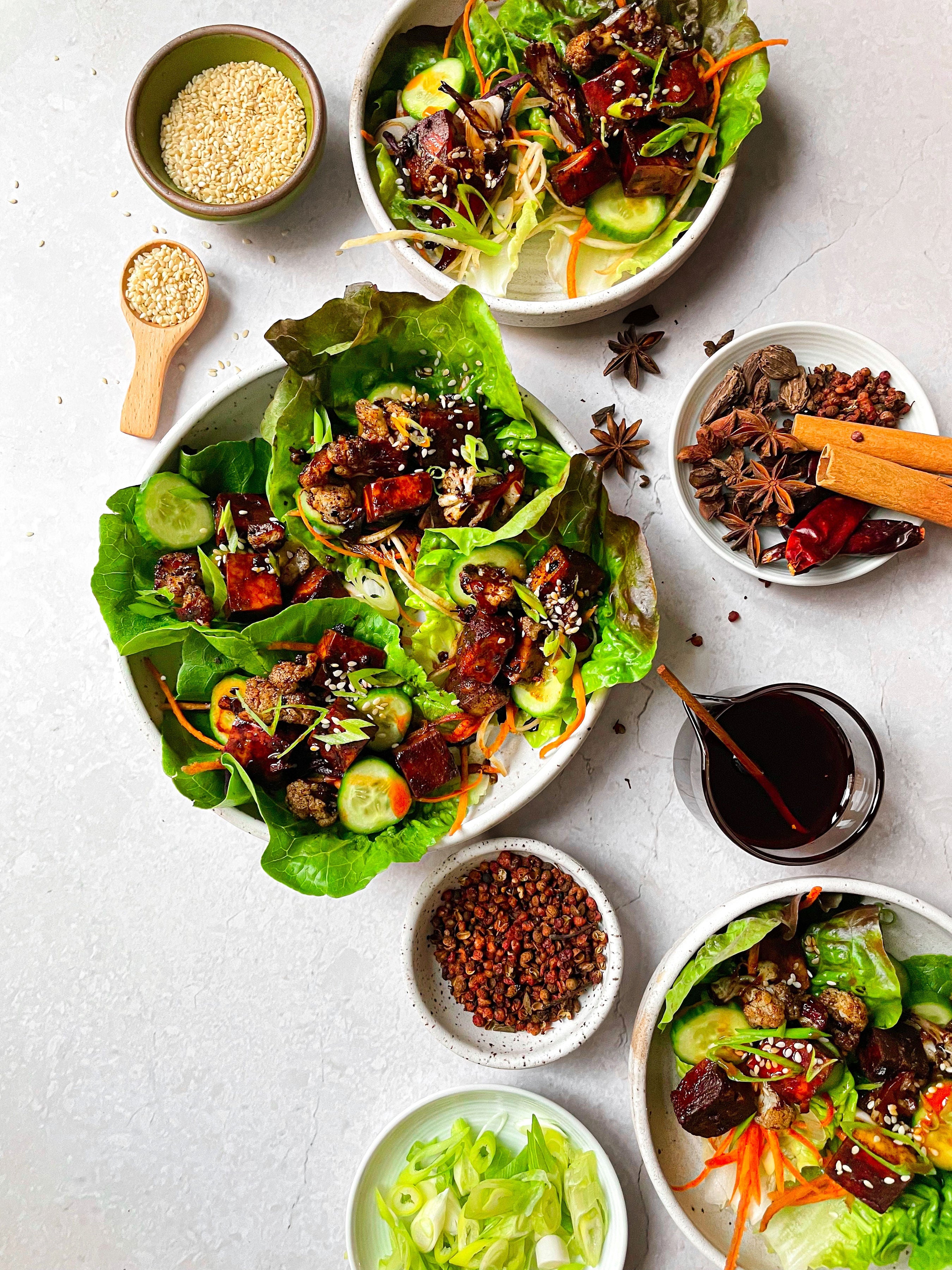 Recipe & Photo by: Deepika Kalla (@thedeeperlivingeats)
INGREDIENTS:
1 Pack (6oz)

 The Original Paneer,

 cut into 1" cubes
1-2 tbsp sesame oil
1/2 tbsp rice vinegar
1 medium sized onion, cut into 1" cubes
1/2 cup celery, finely diced (optional)
1/2 cup mushrooms, finely diced (optional) 
2 tbsp chopped ginger 
3-4 cloves minced garlic
1 Thai chilli (optional)
To serve:
10-20 lettuce leaves
Cucumbers, thinly sliced 
1 stalk green onion, thinly sliced
Salt, to taste
Cut the paneer into 1" cubes and set aside. 
In a pan or a wok, heat sesame oil and once hot, add the finely chopped garlic, ginger and fresh Thai chili and fry briefly at high heat for about a minute.
Turn the heat down to medium and add in sugar, Fly By Jing Sichuan Chili Crisp, rice vinegar, and mix together until all the ingredients are fully mixed.
Add cubed paneer, onions, celery, mushrooms, and salt to taste; gently toss to coat the paneer in the Sichuan sauce and cook for 3-4 minutes. Keep celery crunchy! 
To serve, scoop a spoonful or two of the Sichuan Paneer into a piece of iceberg lettuce and top with thinly sliced cucumbers, green onions or cilantro.