Paneer Masala | Quick & Easy Paneer Curry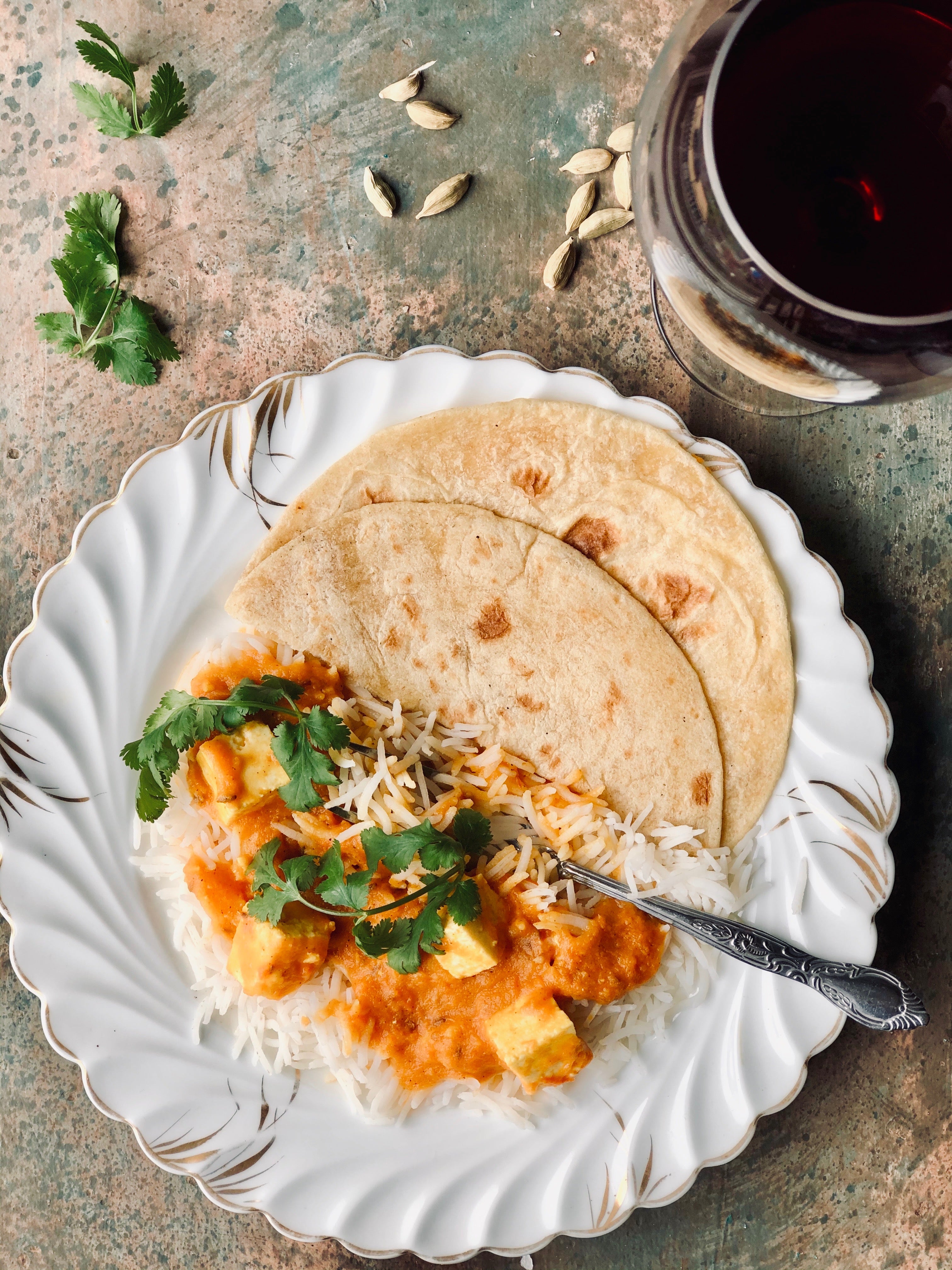 Creamy, hearty, and spiced to perfection, this classic curry has all the comfort of home. It is a "fancy" dinner that is super easy to make and comes together in just 30minutes.
Servings: 4
Photo by: Bebe Black Carminito
INGREDIENTS: 
1 pack (6oz) Paneer, cubed 
1 tsp Oil
1 tbsp Butter 
1tsp Cumin Seeds
1-2 medium onions, chopped 
1 tbsp Ginger-garlic paste 
1tbsp Red chili powder
1tsp coriander powder
2-3 medium tomatoes, pureed
Salt to taste
1tsp sugar, optional
Cilantro, chopped
 INSTRUCTIONS:
Add 1tsp oil and 1 tbsp butter/Ghee in a pan. Adding oil along with butter in a pan prevents butter from burning. 
Once the oil is hot, add 1 tsp cumin seeds and let it crackle. 
Add chopped onions and sauté on low medium heat until golden brown, this will take about 4-5 minutes. 
Add 1tbsp ginger-garlic paste + 1-2 green chilies and sauté until the raw smell is gone. 
Reduce the heat to low, and add tomato purée, red chilli powder, turmeric, coriander powder, and salt into onion mixture; stir to combine. Cook until oil starts to separate, about 5-7 minutes. Optional: add a pinch of sugar to balance the flavors. 
Add 1/3 cup of water and mix well. Cover the pan and gently simmer on low flame for 5 minutes, while stirring occasionally.
Add cubed paneer to the curry and continue to cook on low flame for 1-2 minutes. 
Garnish with chopped cilantro and serve hot along with steamed rice or naan or roti.