Spicy Habanero Paneer and Green Olive Tapenade Sandwich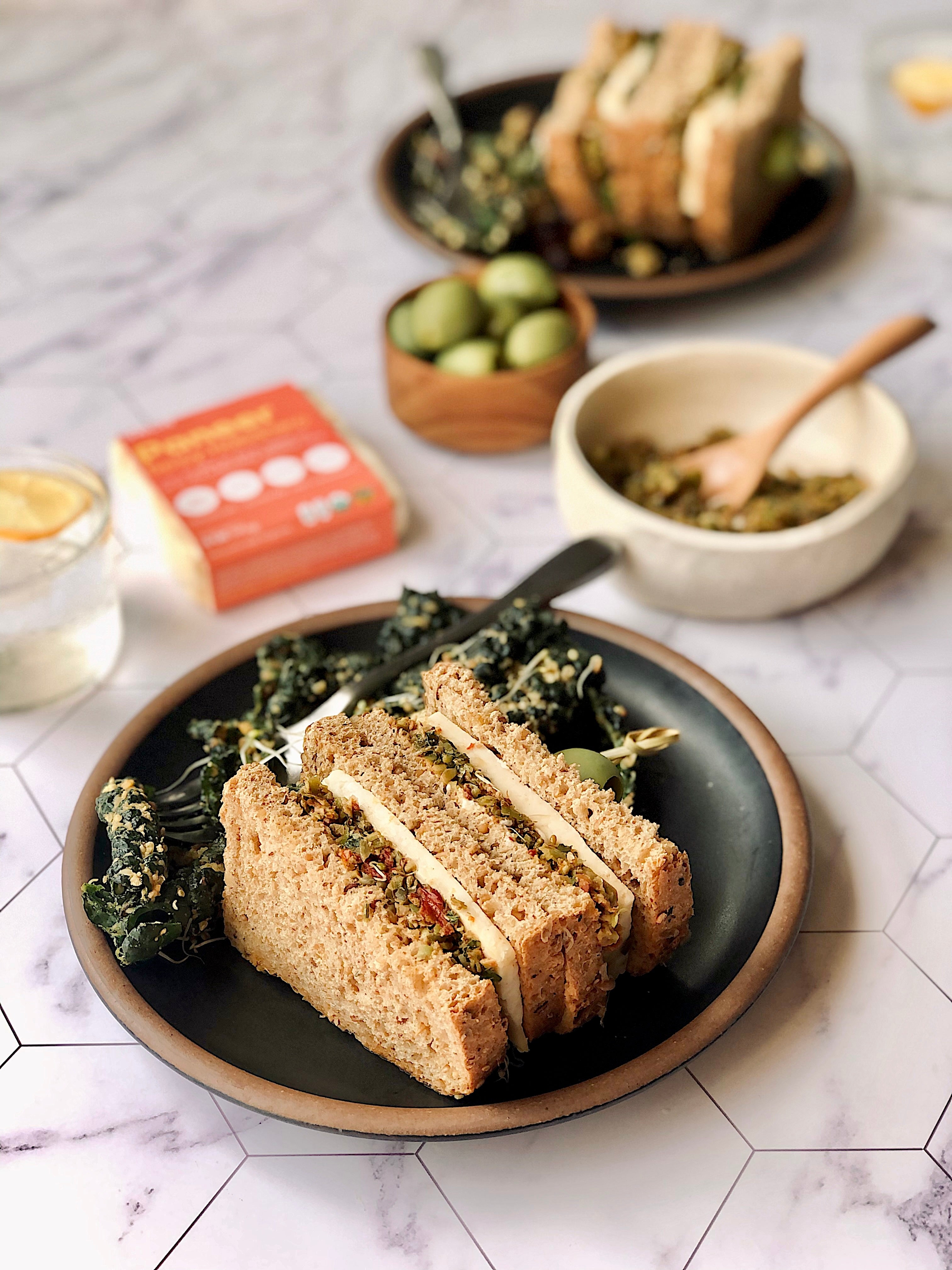 Full of flavor and super-satisfying, this hearty vegetarian sandwich is layered with homemade tapenade, microgreens, and our very own spicy habanero paneer - all tucked inside toasted whole wheat seeded bread to ensure you're nourishing your body with plenty of protein and healthy fats. 
It's a sandwich you'll fall in love with, and will likely make over and over again.
Servings: 4-6
Recipe by: Bebe Black Carminito
INGREDIENTS: 
Green Olive Tapenade (Makes 1 1/2 cups) 
1 cup pitted Castelvetrano olives 

1/4 cup capers rinsed and dried

1/4 cup jarred sun-dried tomatoes julienne cut in oil (reserve oil)

1 garlic clove sliced

Zest of 1 lime

1 tablespoon fresh lime juice

1/2 cup Italian parsley rough chopped

1 tablespoon sun-dried tomato oil from jar

2 tablespoons olive oil

Salt to taste (SEE NOTE) 
To build sandwich

Condiments of your choice; Mustard, herbed Mayonnaise or plain

6 oz. of SACH Spicy Habanero sliced

4 slices Whole wheat seeded bread or bread of your choice

Sprouts or Spinach or green of your choosing
 INSTRUCTIONS
:
Make the Tapenade: In the bowl of a mini food processor place all ingredients except the oils and pulse together. Slowly drizzle in both oils until you've reached the desired consistency. *
Adjust seasoning if desired. We don't normally add more salt due to the capers and olives being salty already. 
Toast the bread if desired then layer with condiments, sprouts or spinach, tapenade and SACH Habanero Paneer. Enjoy!
Note: Leftover Tapenade keeps in an airtight container in the refrigerator up to a week.