Sheet-Pan Tandoori Paneer with Charred Broccoli & Mushrooms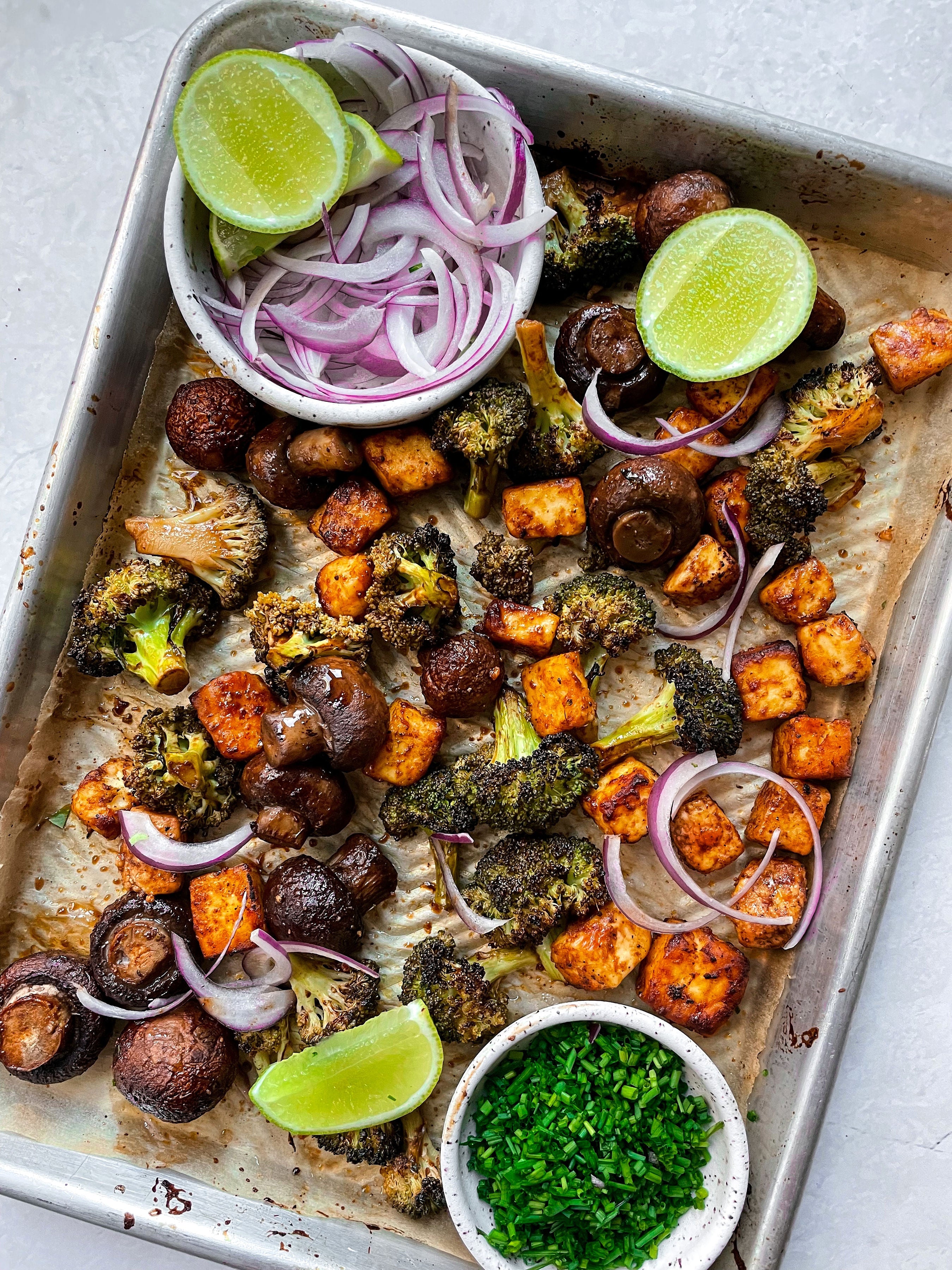 Servings: Serves 3-4 

Photo by: Deepika Kalla (@thedeeperlivingeats)
1 Pack SACH original paneer cut into small cubes

2 sachets Tandoori Masala Sauce

1 cup Broccoli Florets
1 cup Mushrooms, full or cut in half 
2 tsp Olive Oil (optional)

1/4 tsp Kosher Salt

Black Pepper

 
INSTRUCTIONS: 
Preheat the oven to 375 and prep a baking sheet with parchment paper.

Place broccoli, mushrooms, and cubed paneer in a mixing bowl and drizzle 2 packs of Tandoori Masala Sauce over evenly and season with salt and pepper.
Arrange on a parchment-lined baking sheet. Roast, in middle of oven, flipping once halfway through cooking, until veggies are tender-crisp, 8-10mins. 
Serve over rice, or with

 

warmed tortillas.