Spicy Buffalo Paneer Bites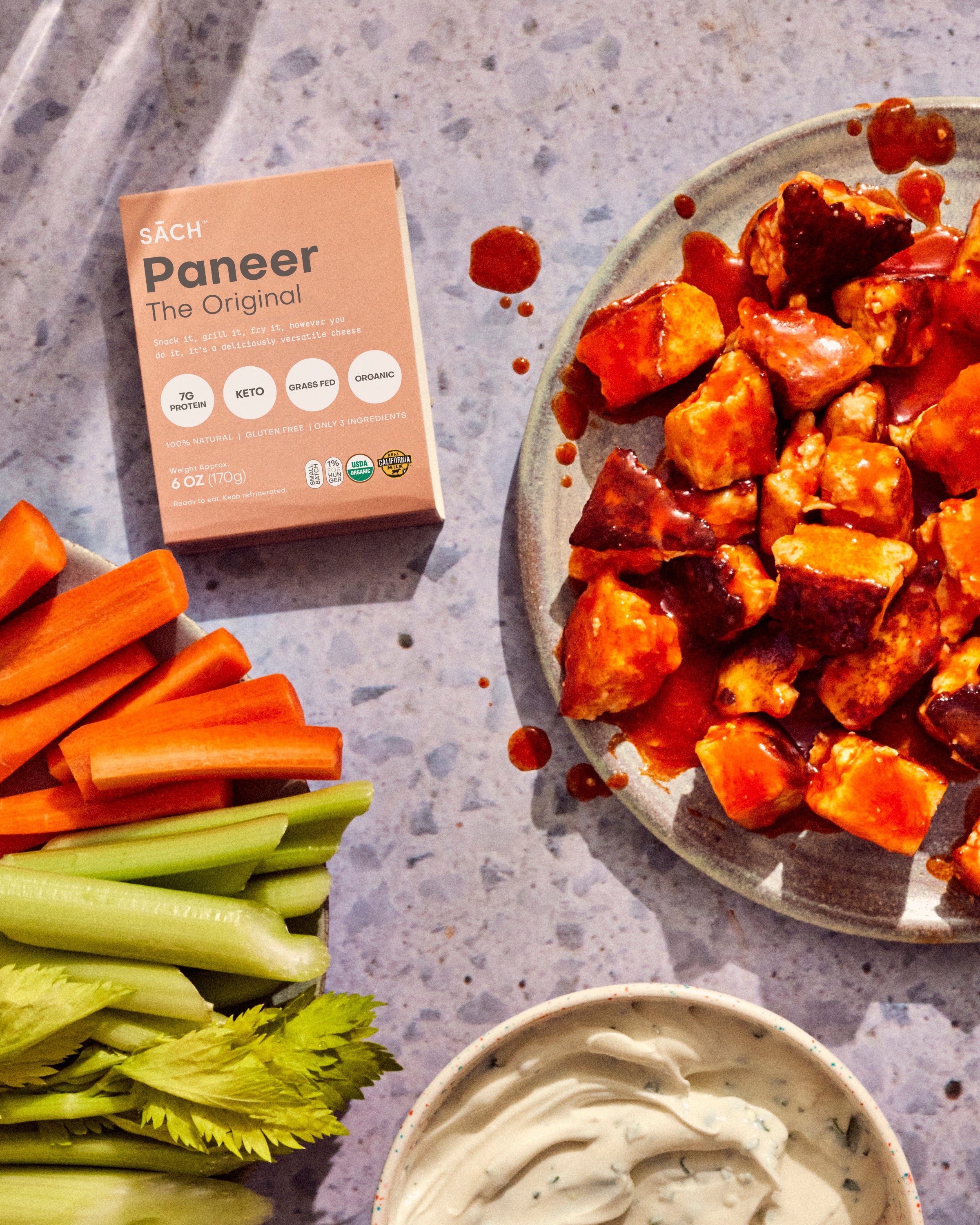 Serves: 4-6
Photo by: Mackenzie Smith Kelley
INGREDIENTS: 
2 X 6 oz. of SACH Original Paneer, cubed

4 tbsp arrowroot or cornstarch 

1tbsp rice flour (optional)

salt and pepper to taste
For the buffalo sauce
4-6 tbsp hot sauce, ideally Franks RedHot

2 tbsp butter

1/8 tsp granulated garlic

dried herbs of your choice
 INSTRUCTIONS:
Cube the paneer roughly into small bite-sized pieces.

Stir together the arrowroot/cornstarch, rice flour, salt, and pepper in a bowl. Lightly dust each paneer piece with the flour mix. Keep aside. 

To make the buffalo sauce

: Melt the butter and stir in the hot sauce, granulated garlic, dried herbs, and salt.

Pan fry or deep fry the coated paneer pieces until golden brown; for about 3-4minutes. 

Put the paneer bites in a large mixing bowl and toss with the buffalo sauce to coat. Serve immediately.