Sunchoke & Paneer Tikka Masala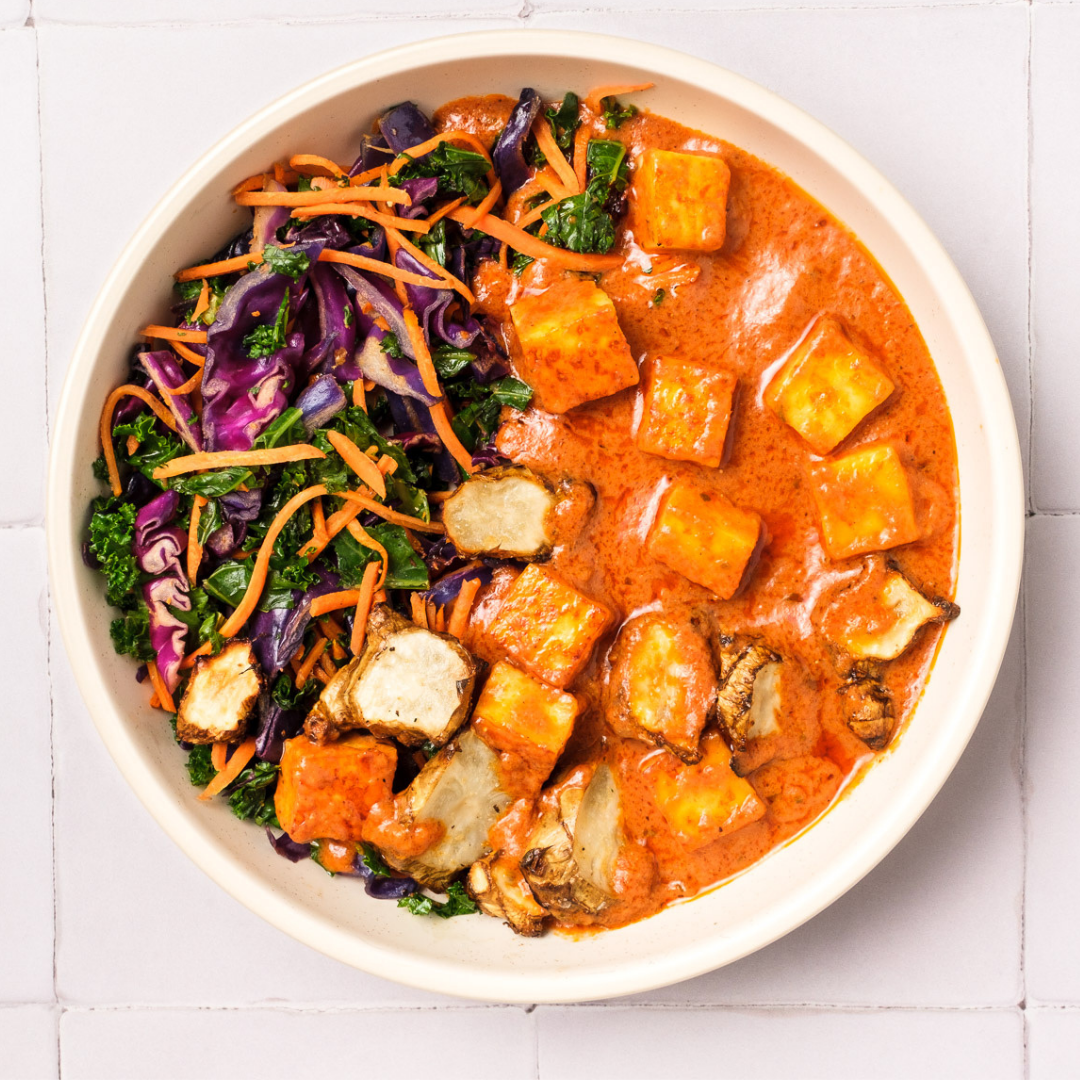 When you're crunched for time and craving a fresh meal, whip up this 15-minute Tikka Masala with Paneer and Sunchokes. 
All you have to do is cut the paneer & sunchokes and mix them with Maya Kaimal's Tikka Masala sauce, let it all simmer for a few minutes, and then ta-da: dinner's ready!
Servings: 4 
INGREDIENTS: 
2 X 6oz Sach Original Organic Paneer
2 Pouches of Maya Kaimal's Tikka Masala Sauce
1 Pack FRIEDA'S Fresh Sunchokes
2 Pack Hungryroot Rainbow Veggie Mix
INSTRUCTIONS
:
Preheat oven to 400°F; wash + cut sunchokes into 1-inch pieces + mix with 2 tbsp oil, salt/pep + fave spices (we like garlic powder); spread on a sheet pan + roast 23-28 min until tender

Meanwhile, cut 2 packs paneer into 1-inch cubes; heat 2 tbsp oil in a large skillet over med + sauté paneer 3-4 min per side until browned; set aside
Heat 2 tbsp oil in a large skillet over med-high + cook 2 packages of veggie mix with salt/pep 3-5 min until tender; set aside
Empty 1 pouch sauce in a skillet + heat over medium or empty into a microwave-safe bowl, cover + heat 30-60 sec or until warm; divide all between 4 bowls + enjoy!